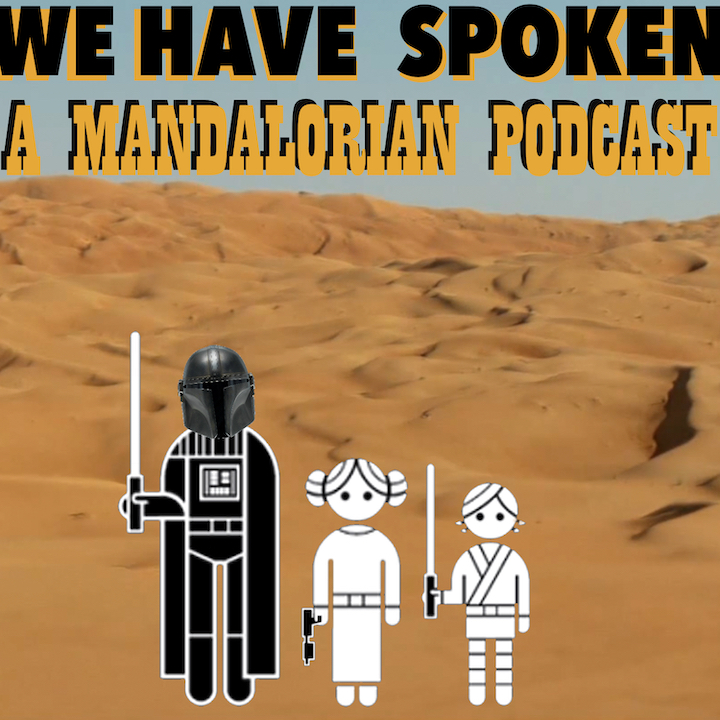 Look outside! The Mandalorian is here! 
Join us as we discuss (with FULL SPOILERS) the characters, themes, locations, music, and everything else from Chapter 1 of The Mandalorian, which I have lovingly dubbed, "Pew Pew Pew.' 
You'll also hear us talk about how the title of these episodes was going to be "MandiloriFANS," but the kids and I talked about it and we all decided that "We Have Spoken" seems like a better fit. When I say that we figure this stuff out as we go along, I'm not joking!
Thank you so much for listening! You can reach out to us in any of the following ways. Let us know what you thought of The Mandalorian! 
Website: www.childrenoftheforce.com
Leave us a voicemail: https://www.speakpipe.com/ChildrenoftheForce
Twitter: @forcechildren
Facebook: Children of the Force
Email: forcechildren@gmail.com
Throw us some cash on Patreon at: https://www.patreon.com/childrenoftheforce
Thanks for listening, and may the Force be with you!