Episodes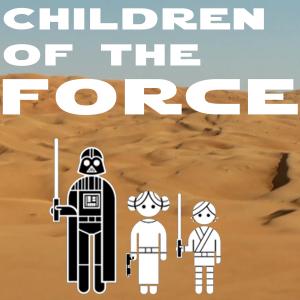 Wednesday Apr 22, 2020
Wednesday Apr 22, 2020
This week we bask in listener feedback, give some book recommendations and just overall have a fun time. 
STAR WARSY STUFF [30:40]

LIAM'S MUSIC CORNER [32:45]

NEWS [35:40]

A new behind-the-scenes show about The Mandalorian is coming to Disney+, starting May 4th!

CANON NEWS [42:15]

More goodness from The Rise of Skywalker novelization. 

JOKE [45:10]

Nayan sent us a joke. What is every Star Wars fan's least favorite type of container? 

OUTRO [47:30]

Leave us a voicemail: https://www.speakpipe.com/ChildrenoftheForce
Twitter: @forcechildren
Facebook: Children of the Force
Email: forcechildren@gmail.com
Throw us some cash on Patreon at: https://www.patreon.com/childrenoftheforce

Thanks for listening, and may the Force be with you!