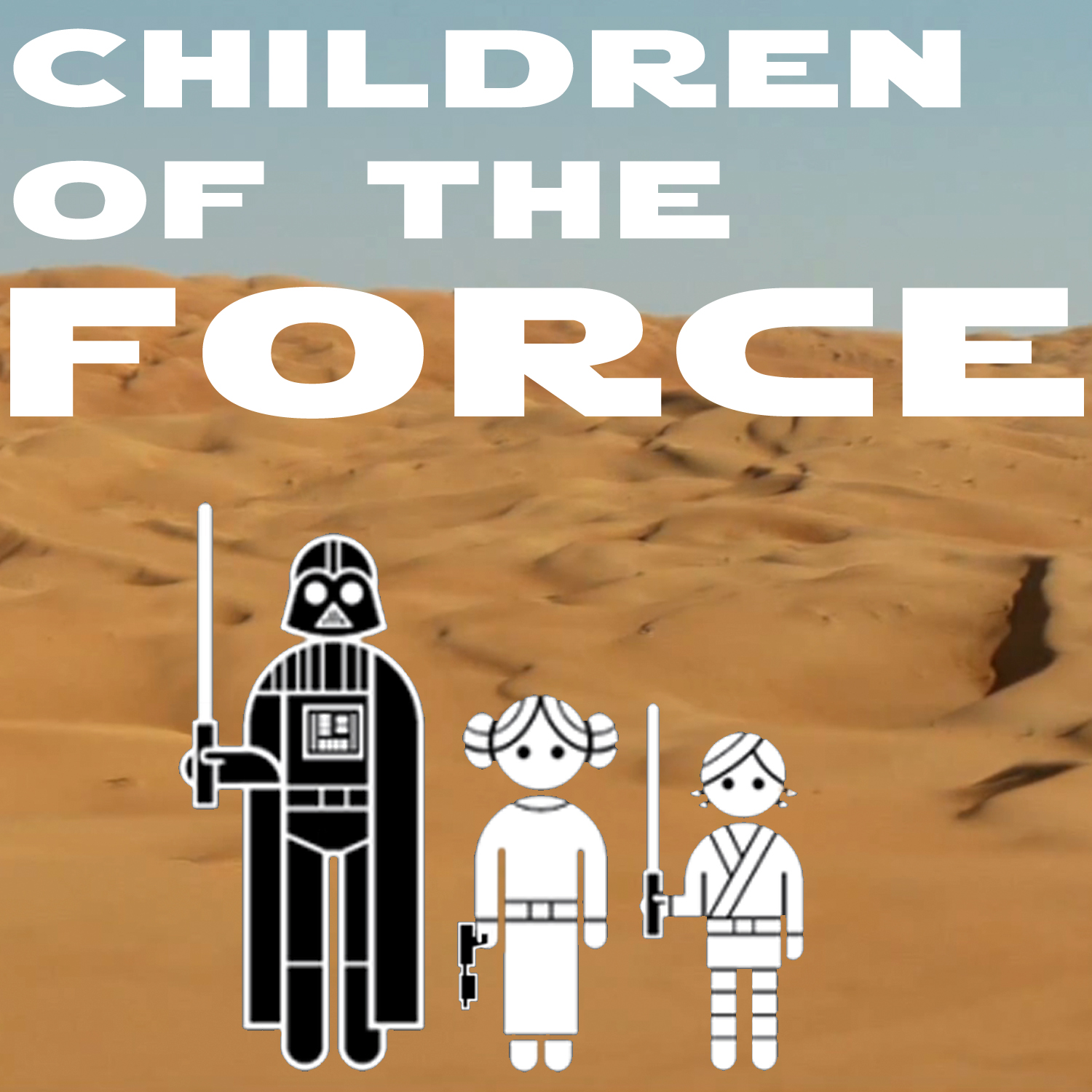 THREE YEARS OF CHILDREN OF THE FORCE! 
This week we cover new Solo information, talk about those Game of Thrones guys doing Star Wars movies, tell a couple jokes, and go down memory lane and listen to a bit of our very first episode in celebration of 3 years of Children of the Force. 
STAR WARSY STUFF [2:15]
Anna finished Cobalt Squadron. She liked the connection between Paige and Rose, but it left her feeling sad.
And we're continuing our watch-through of the Marvel Cinematic Universe. Almost done with Phase One!
NEWS [5:20]
Those Game of Thrones guys are going to make some Star Wars movies.
We're getting multiple new Star Wars TV shows on Disney's streaming platform, or Disflix, as Liam calls it.
And hoo boy do we have a ton of new Solo information from Entertainment weekly.
Check out those new images we talk about here: http://ew.com/movies/2018/02/07/solo-a-star-wars-story-pictures-deep-dive/
JOKE [40:50]
We have a couple jokes from Chris from Star Wars Kidscast this week!
Why was Poe Dameron the one to call General Hux?
Why do Fathiers only eat soft, mushy food?
Q&A COUNCIL [42:25]
First, we have some ideas about what's in that train and who owns it.
Then we go back in time three years and listen to a bit of our very first episode.
OUTRO [56:35]
Leave us a voicemail: https://www.speakpipe.com/ChildrenoftheForce
Twitter: @forcechildren
Facebook: Children of the Force
Email: forcechildren@gmail.com
Website: www.childrenoftheforce.com
Throw us some cash on Patreon at: https://www.patreon.com/childrenoftheforce
Thanks for listening, and may the Force be with you!