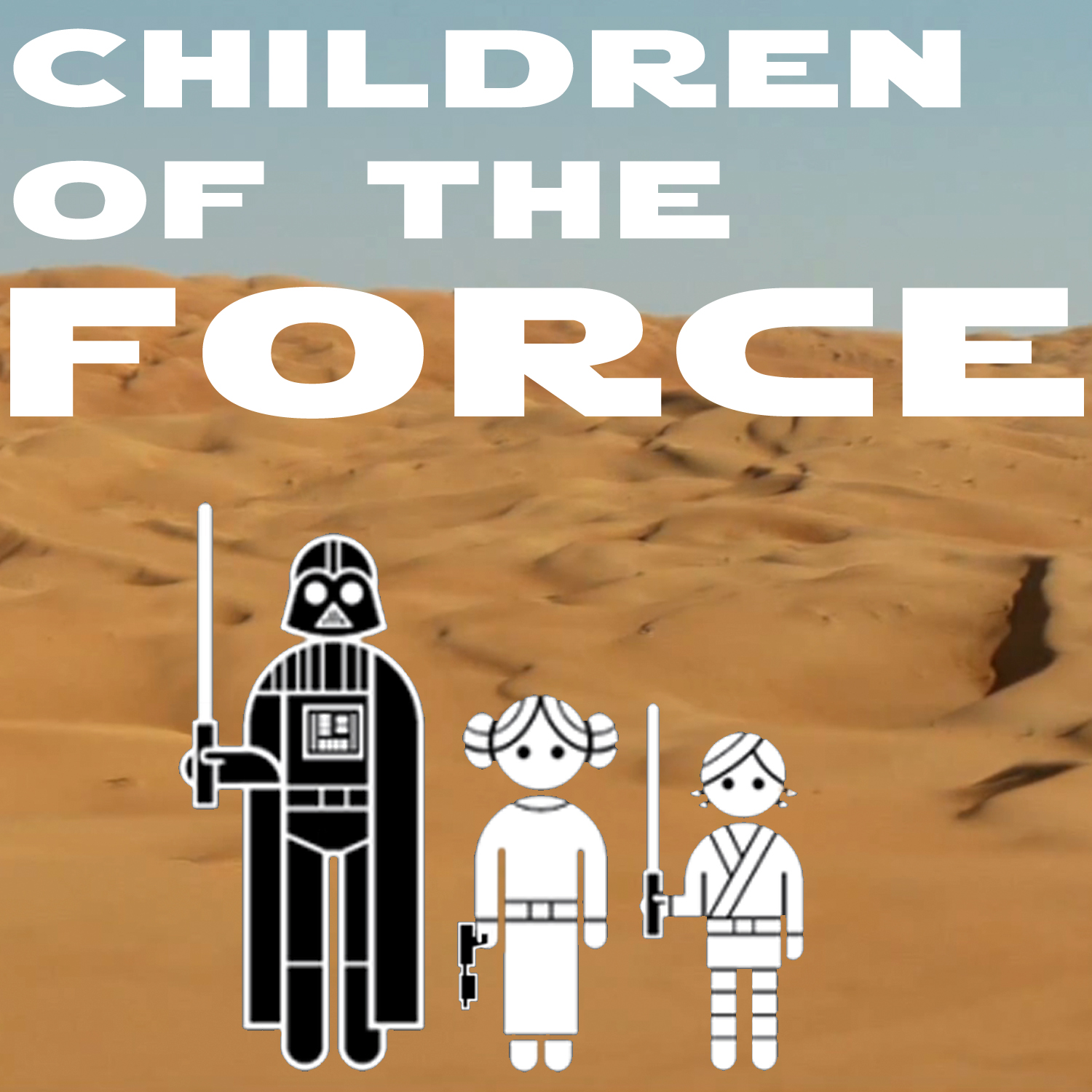 This week, we have a pretty basic episode. Nothing special here. But it's still fun. We're talking bounty hunters, The Last Jedi novelization and more! Check out our website for a better show guide with video, images and links: https://childrenoftheforce.com/2018/01/31/episode-96-han-clone-o/
MARVELY STUFF [0:40]
We're all watching through the Marvel Cinematic Universe movies. The kids haven't seen most of them, so I thought it was high time to watch them all so we can be ready for Infinity War.
MAILBAG – BOUNTY HUNTERS [3:35]
Christina sent us an email asking about bounty hunters. So we do!
NEWS [21:00]
Some exciting news via the Star Wars show about Rian Johnson working with Jason Fry to add new scenes to The Last Jedi novelization. 
JOKE [30:45] 
What do the crystal foxes do with their phones?
STUMP THE LUMP [32:15]
Liam has a couple questions for us from Bomber Command:
What's the name of those frog things that Hutts eat?
How many bombs are in the bomb bay of the Resistance bombers?
OUTRO [34:00]
Leave us a voicemail: https://www.speakpipe.com/ChildrenoftheForce
Twitter: @forcechildren
Facebook: Children of the Force
Email: forcechildren@gmail.com
Website: www.childrenoftheforce.com
Throw us some cash on Patreon at: https://www.patreon.com/childrenoftheforce
Thanks for listening, and may the Force be with you!