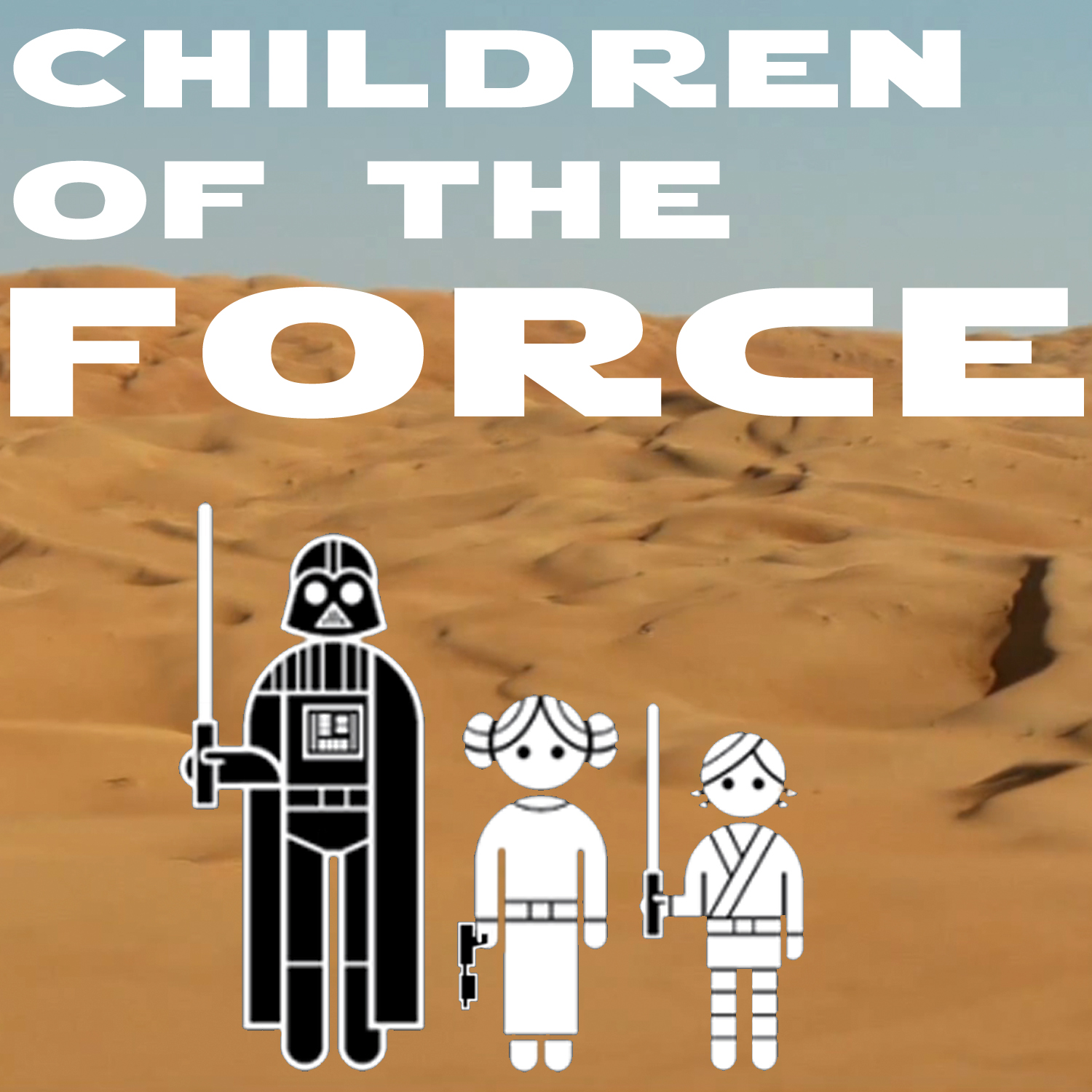 This week, we sit down with patrons and friends, Evan and Wyatt! As always, head on over to our website to see the full show guide with videos, images, and links: https://childrenoftheforce.com/2018/01/24/episode-95-with-special-guests-evan-and-wyatt/
But before all that, we thank Chris from Star Wars Kidscast for becoming a patron of the show over on patreon.com/childrenoftheforce
And we fill you all in on the newest parent/child(ren) Star Wars podcast, Tatooine Suns!
STAR WARSY STUFF [6:15]
Liam's reading Bomber Command! I'm reading Canto Bight!
NEWS [8:50]
A Solo trailer? When? Where? Who knows?
The Rebels mid-season trailer was released.
https://www.youtube.com/watch?v=-jWIDwq44ZI
The Last Jedi's Target blu-ray release sounds awesome.
And The Last Jedi has four Oscar nominations!
A CONVERSATION WITH EVAN AND WYATT [14:30]
Join us for a discussion with Evan and Wyatt, which ranges from lightsaber construction to toys to Legos to the prequels.
https://www.youtube.com/watch?v=mS9LDw2eiGg
STUMP THE LUMP! [40:30]
What planet is the Resistance base on in The Force Awakens and at the beginning of The Last Jedi? Bonus: What system is it in?
And Wyatt adds a couple of his own stumpers.
JOKE [43:05]
Anna has a meme. Go see it over at www.childrenoftheforce.com
A CONVERSATION WITH EVAN [45:10]
In which we talk about The Last Jedi, religion, bloodlines and more.
OUTRO [1:10:40]
Leave us a voicemail: https://www.speakpipe.com/ChildrenoftheForce
Twitter: @forcechildren
Facebook: Children of the Force
Email: forcechildren@gmail.com
Website: www.childrenoftheforce.com
Throw us some cash on Patreon at: https://www.patreon.com/childrenoftheforce
Thanks for listening, and may the Force be with you!