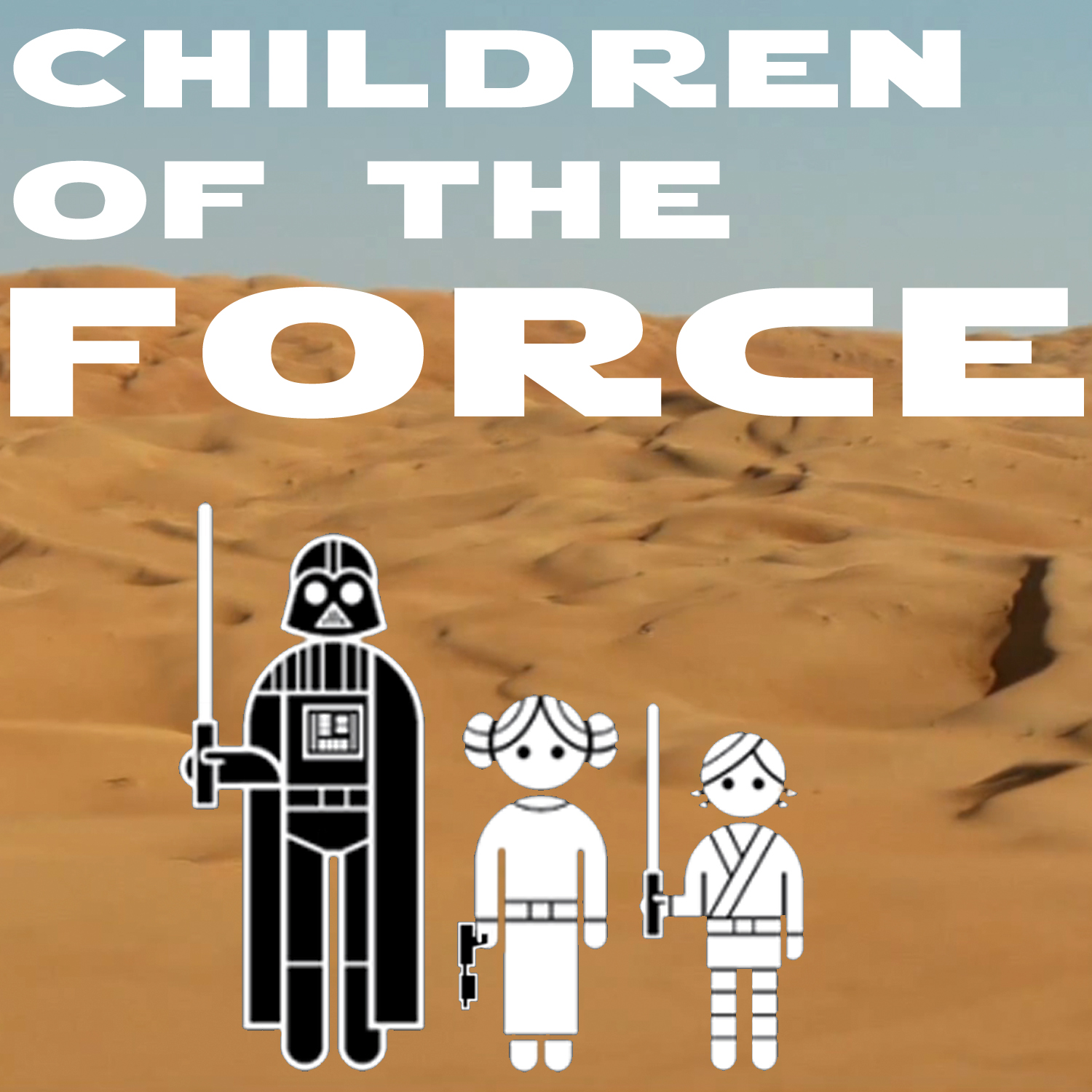 This week, we're talking about things we love, play spot the difference with the domestic and international The Last Jedi posters, check in on listener emails, and more! Join us, and together we will rule the galaxy as father and son and daughter and listener...
And be sure to check out the show guide on our website for images, links, videos and more stuff that goes along with this episode: https://childrenoftheforce.com/2017/11/07/episode-87-celebrate-the-love/

STAR WARSY STUFF [0:25]
We watched the most recent episodes of Rebels and DON'T SPOIL THEM in this episode.
We're also catching up on (and re-reading) a bunch of comics.
How has Disney been doing in the 5 years since they bought Lucasfilm? We think they're making a good product, regardless of what you think of Disney as a company.
CELEBRATE THE LOVE [5:00]
This episode, I take time to talk about things I've been loving. One podcast about Padme and two new podcasts that have kids! Here are links to the shows we talk about:
Comics with Kenobi – Young Padawans Edition

We also got a some great emails from our listeners Nick and Kat. 
NEWS [31:35]
The international trailer was released.
The international poster also was released, and we play a game of Spot the Difference with this poster and the original one.
And we also got a commercial with new footage. 
We got a new image of Rose in Entertainment Weekly's story about her.
And Thandie Newton thinks Solo is going to be great.
CANON NEWS [42:00]
Which Star Wars character ran naked into a formal diplomatic dinner?
Q&A COUNCIL [42:40]
Kat has a question: What do you think would be a great Forces of Destiny episode?
OUTRO [50:00]
Leave us a voicemail: https://www.speakpipe.com/ChildrenoftheForce
Twitter: @forcechildren
Facebook: Children of the Force
Email: forcechildren@gmail.com
Website: www.childrenoftheforce.com
Throw us some cash on Patreon at: https://www.patreon.com/childrenoftheforce
Thanks for listening, and may the Force be with you!