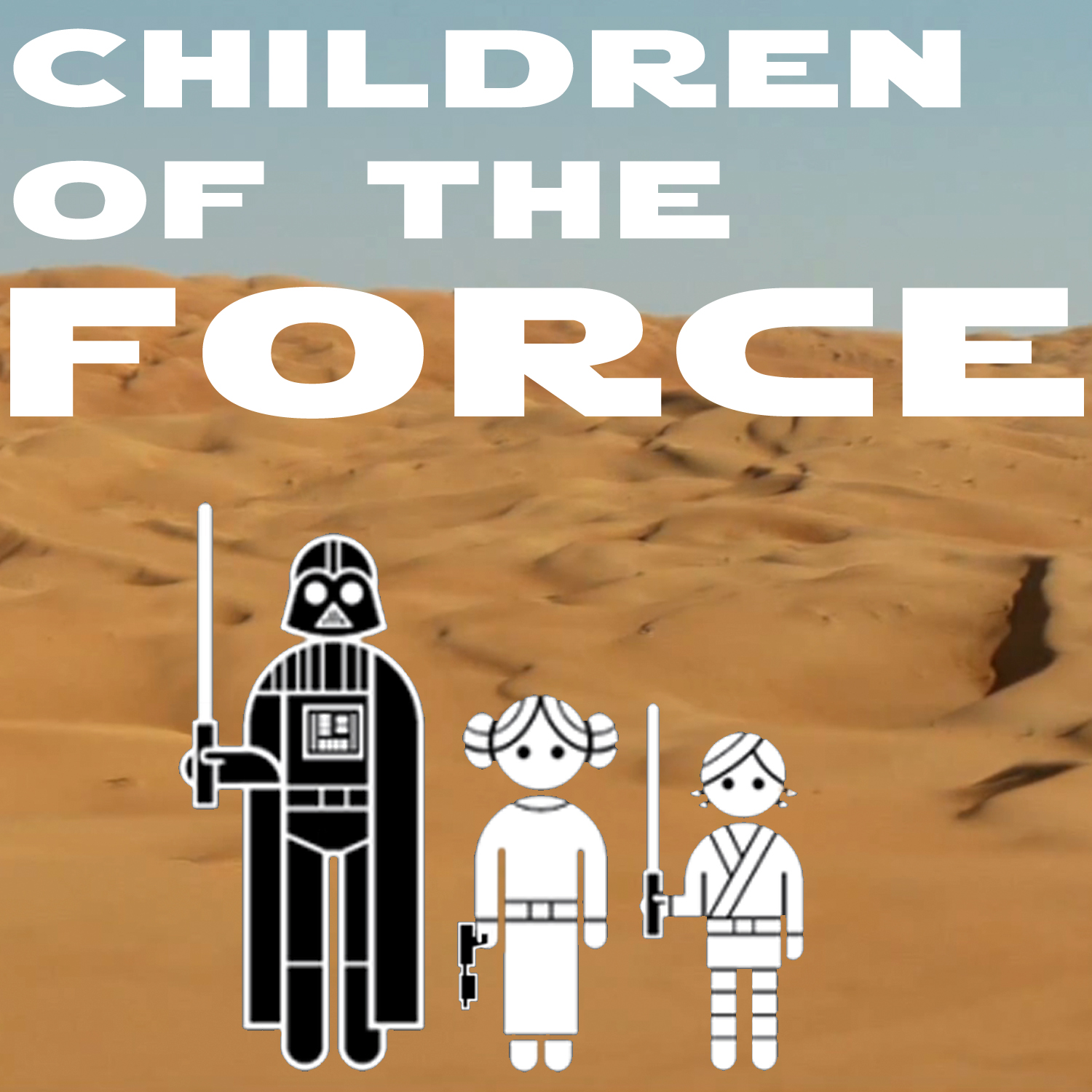 This week we talk Solo, Holdo, Mandos and more! Join us, and together we will rule the galaxy as father and son and daughter and listener. Also, check out the show guide on our website for links, images and more: childrenoftheforce.com/2017/10/25/episode-85-heroes-of-podcastalore/
STAR WARSY STUFF [0:55]
We recently watched Rebels: Heroes of Mandalore. We do a review of those two episodes in the second half of this episode.
Not Star Warsy, but we started reading Philip Pullman's The Book of Dust, Volume 1: La Belle Sauvage. It's amazing, and if you liked the His Dark Materials trilogy, read this book.
We also love the new Battlefront II trailer. Watch it here:
https://www.youtube.com/watch?v=FNUTWw17rkM
NEWS [5:35]
Visceral Games has shut down. Which means that single-player game we were going to get next year is in limbo.
Thrawn is getting a sequel. This time, it's a Darth Vader team-up.
The Han Solo movie is called Solo.
Laura Dern was on The Ellen Show. We got a new image!
DJ's getting a stand-alone comic.
RON HOWARD SHARES STUFF ON TWITTER AND INSTAGRAM [16:15]
Check out that weird ink-blot thing that Ron Howard put up on Instagram. What the heck is that? https://www.instagram.com/p/BaH9dtnlnqg/?taken-by=realronhoward
Also, Tag and Bink, the title reveal, and that's a wrap!
CANON NEWS [20:45]
Leia had a nanny droid. That's a thing in Star Wars.
JOKE [26:40]
Why didn't Anakin cross the road?
REVIEW [30:05]
From here on out, we talk about the two-part premiere of season 4 of Rebels.
OUTRO [58:50]
Leave us a voicemail: https://www.speakpipe.com/ChildrenoftheForce
Twitter: @forcechildren
Facebook: Children of the Force
Email: forcechildren@gmail.com
Website: www.childrenoftheforce.com
Throw us some cash on Patreon at: https://www.patreon.com/childrenoftheforce
Thanks for listening, and may the Force be with you!