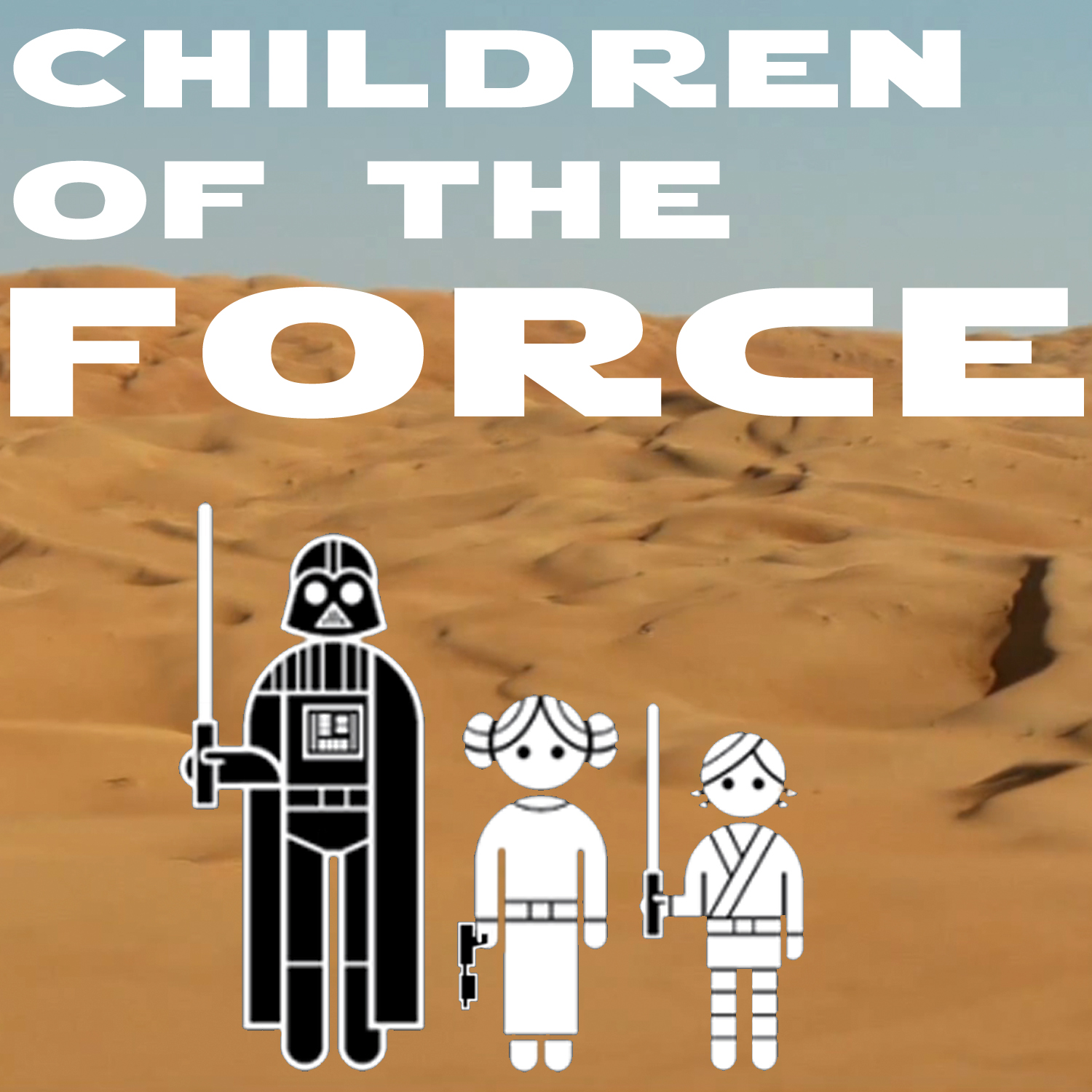 It's episode 149 of Children of the Force!
Listen, you will…
On iTunes
On Spotify
On Stitcher
On Google Play
On Podbean
Throw us a buck, you will…
On Patreon
STAR WARSY STUFF [1:20]
We went to Secrets of the Empire, the immersive VR experience at The Void. It was awesome!
We saw The Rise of Skywalker one or two more times.
Margaret, Henry and Tom sent us an email about TROS! Happy belated birthday to Margaret and Henry!
Wyatt, Evan and Heidi were at Galaxy's edge at exactly the same time as when we recorded this episode! They sent us audio reports and photos! Head on over to our website to see the photos: www.childrenoftheforce.com
THE RISE OF SKYWALKER DISCUSSION [31:25]
We talk through quite a bit of TROS stuff. TROS stuff gets talked about.
Q&A COUNCIL [1:05:30]
Jacob asked us to sort Star Wars characters into Harry Potter houses!
OUTRO [1:09:20]
Website: www.childrenoftheforce.com
Leave us a voicemail: https://www.speakpipe.com/ChildrenoftheForce
Twitter: @forcechildren
Facebook: Children of the Force
Email: forcechildren@gmail.com
Throw us some cash on Patreon at: https://www.patreon.com/childrenoftheforce

Thanks for listening, and may the Force be with you!