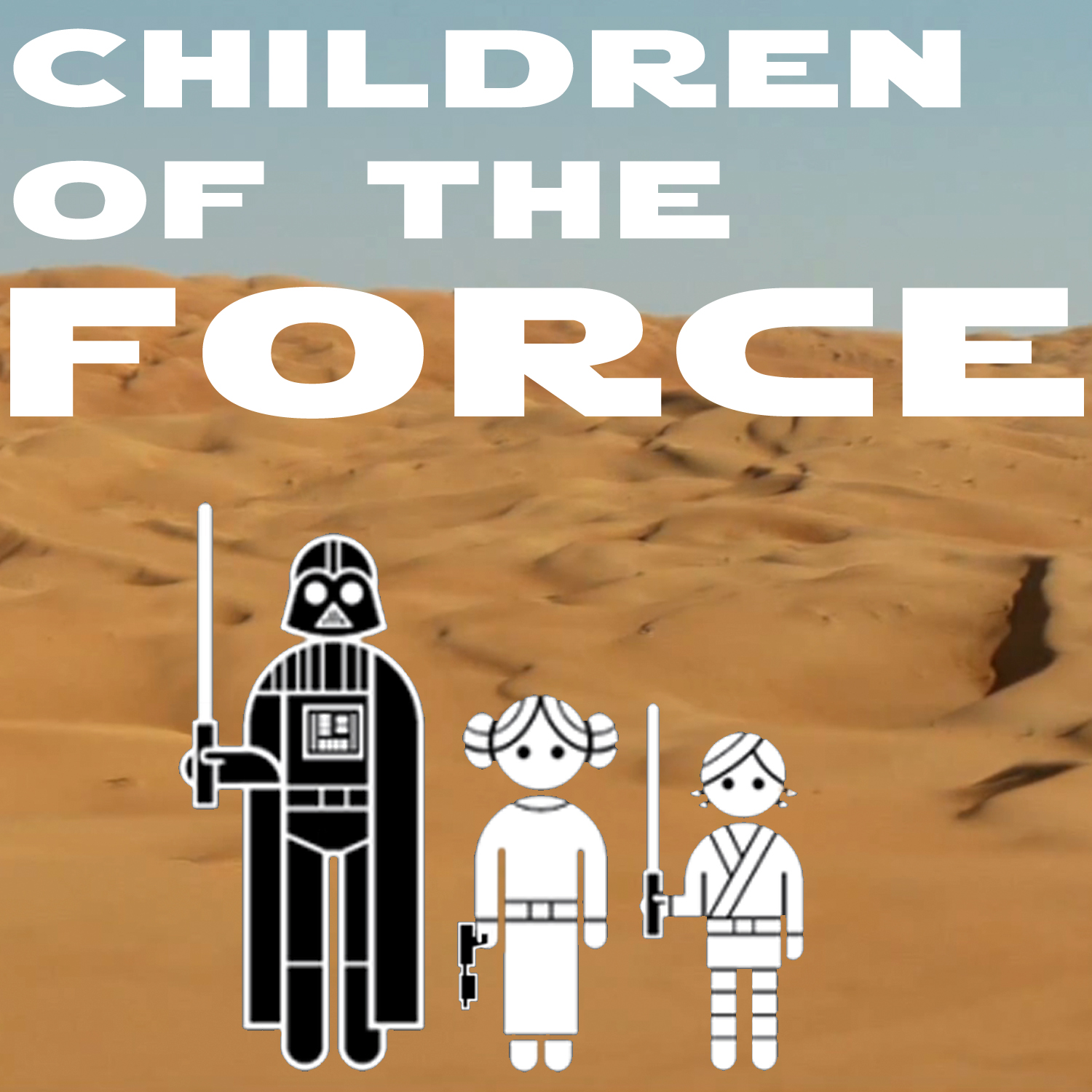 Could we get another Holiday Special? Hear what the kids and I think about it in this week's episode of... 
CHILDREN OF THE FORCE
(cue emotional string music)
STAR WARSY STUFF [1:20]
We're watching through the Lord of the Rings movies. They're great.
We also started watching Steven Universe.
And Bart from Belgium sent us an email.
NEWS [12:40]
Jon Favreau is up for doing a new Star Wars Holiday Special for Disney+. We talk about what we'd like to see. For me, it's Billie Lourd doing an homage to Carrie Fisher's Life Day song. And the two Lando's meeting up in the world between worlds.
We also talk about that Bob Iger book and what he had to say about George Lucas and the sequels.
And Triple Force Friday is nearly upon us!
CANON NEWS [29:05]
Savi and Lor were buds. 
JOKE [35:25]
This week's funny comes from the Daily Show. You can watch the clip here: https://www.facebook.com/watch/?v=511687476258719
STUMP THE LUMP! [38:55]
What's the name of the Mon Calamari admiral in Rogue One? 
OUTRO [42:55]
Website: www.childrenoftheforce.com
Leave us a voicemail: https://www.speakpipe.com/ChildrenoftheForce
Twitter: @forcechildren
Facebook: Children of the Force
Email: forcechildren@gmail.com
Throw us some cash on Patreon at: https://www.patreon.com/childrenoftheforce
Thanks for listening, and may the Force be with you!