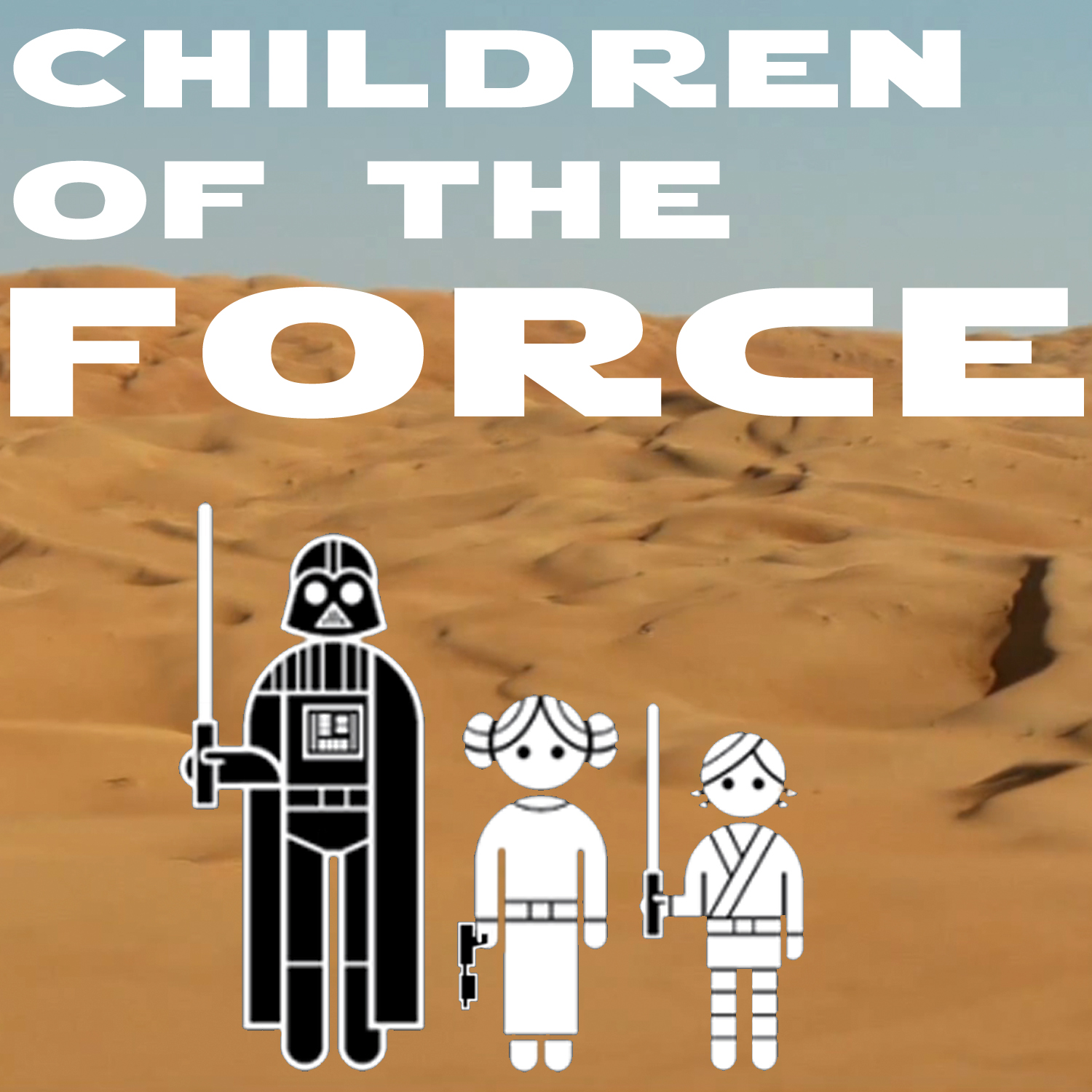 Join us, and together we will rule the galaxy as father and son and daughter and listener....
Principle photography has wrapped on Episode IX, Triple Force Friday his going to hit us like a ton of Star Wars, Krennic and Tarkin didn't like each other much, and a bunch of other stuff! Welcome to Children of the Force! 
STAR WARSY STUFF [2:00]
We watched the Resistance episode, The Core Problem. Good episode!
The Lego Movie 2 is stuck inside our hea-a-a-a-ad.
NEWS [8:05]
Principle photography has wrapped on Episode IX. JJ Abrams and Victoria Mahoney tweeted about it.
Triple Force Friday is going to give us the goods.
Those Benioff and Weiss movies are probably a trilogy.
CANON NEWS [22:40]
Yeah, but how did Tarkin and Krennic really feel about each other?
We discuss Pablo Hidalgo's short story in From a Certain Point of View, On the Verge of Greatness.
We then discuss a fantastic tweet by Kristen Hidalgo.
JOKE [32:00]
How did the idea of turning into his father fit Luke?
Q&A COUNCIL [33:55]
What should we ask people at the MN Science Museum's Star Wars Day on Saturday?
CELEBRATION NEWS [37:00]
Nick from London joins us to give us some Celebration tips.
Autographs and photo-ops are up for pre-sale! Here.
 SHOUTOUTS [53:50]
Thanks to Roqoo Depot for the honorable mention last week! And sorry for butchering your name repeatedly in the outtakes at the end of this episode. 
OUTRO [54:30]
Leave us a voicemail: https://www.speakpipe.com/ChildrenoftheForce
Twitter: @forcechildren
Facebook: Children of the Force
Email: forcechildren@gmail.com
Website: www.childrenoftheforce.com
Throw us some cash on Patreon at: https://www.patreon.com/childrenoftheforce
Thanks for listening, and may the Force be with you!