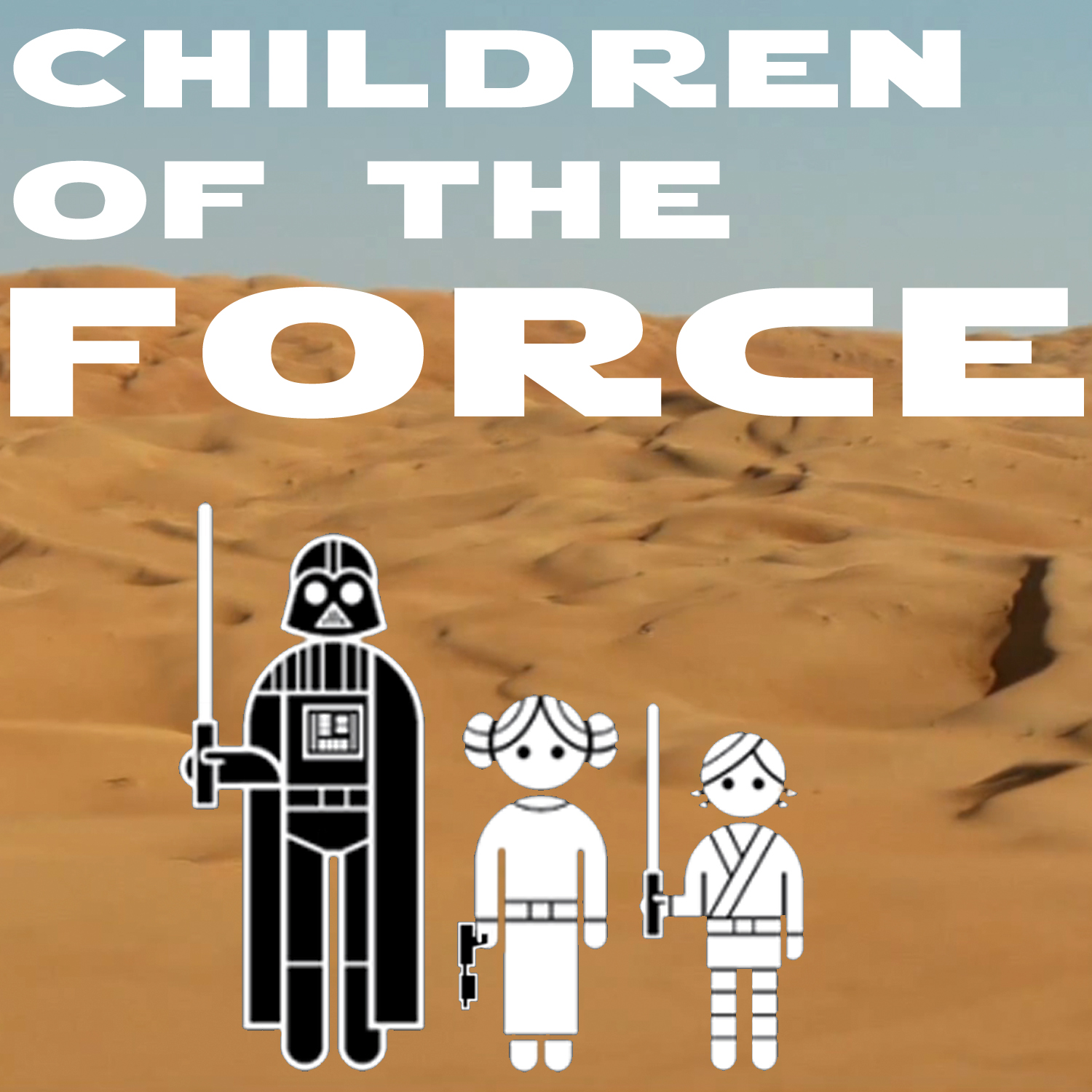 In this episode, we talk about THE Mandalorian, Alphabet Squadron, Chuck Wendig's really unfortunate firing from Marvel, and a whole lot more. As always, check out the show guide on our website for accompanying images and links: https://childrenoftheforce.com/2018/10/18/episode-113-a-is-for-a-wing/
NEWS [3:20]
We discuss news of The Mandalorian.
We also talk about Alphabet Squadron. The name is ridiculous, but the concept sounds cool.
And we touch on the Chuck Wendig firing from Marvel. It's not a good thing. We don't like it. Chuck deserves better and Marvel Star Wars readers deserve better.
In better news, Kathleen Kennedy will be heading Lucasfilm for another three years!
And we talk the beginning of Star Wars: Resistance. Verdict: We like it quite a bit!
CANON NEWS [40:10]
Whose idea was it to hire someone to rob the Conveyex?
Also, those animals in the glass cases in Dryden's office? They're … alive?
Lando mispronounces Han the same way Han mispronounces Sabbac.
JOKE [44:50]
Knock knock.
Who's there?
Dryden.
Q&A COUNCIL [46:25]
Who do you want to see in Resistance?
STUMP THE LUMP [50:30]
What food does Dryden Vos offer Beckett's crew?
OUTRO [53:05]
Leave us a voicemail: https://www.speakpipe.com/ChildrenoftheForce
Twitter: @forcechildren
Facebook: Children of the Force
Email: forcechildren@gmail.com
Website: www.childrenoftheforce.com
Throw us some cash on Patreon at: https://www.patreon.com/childrenoftheforce
Thanks for listening, and may the Force be with you!