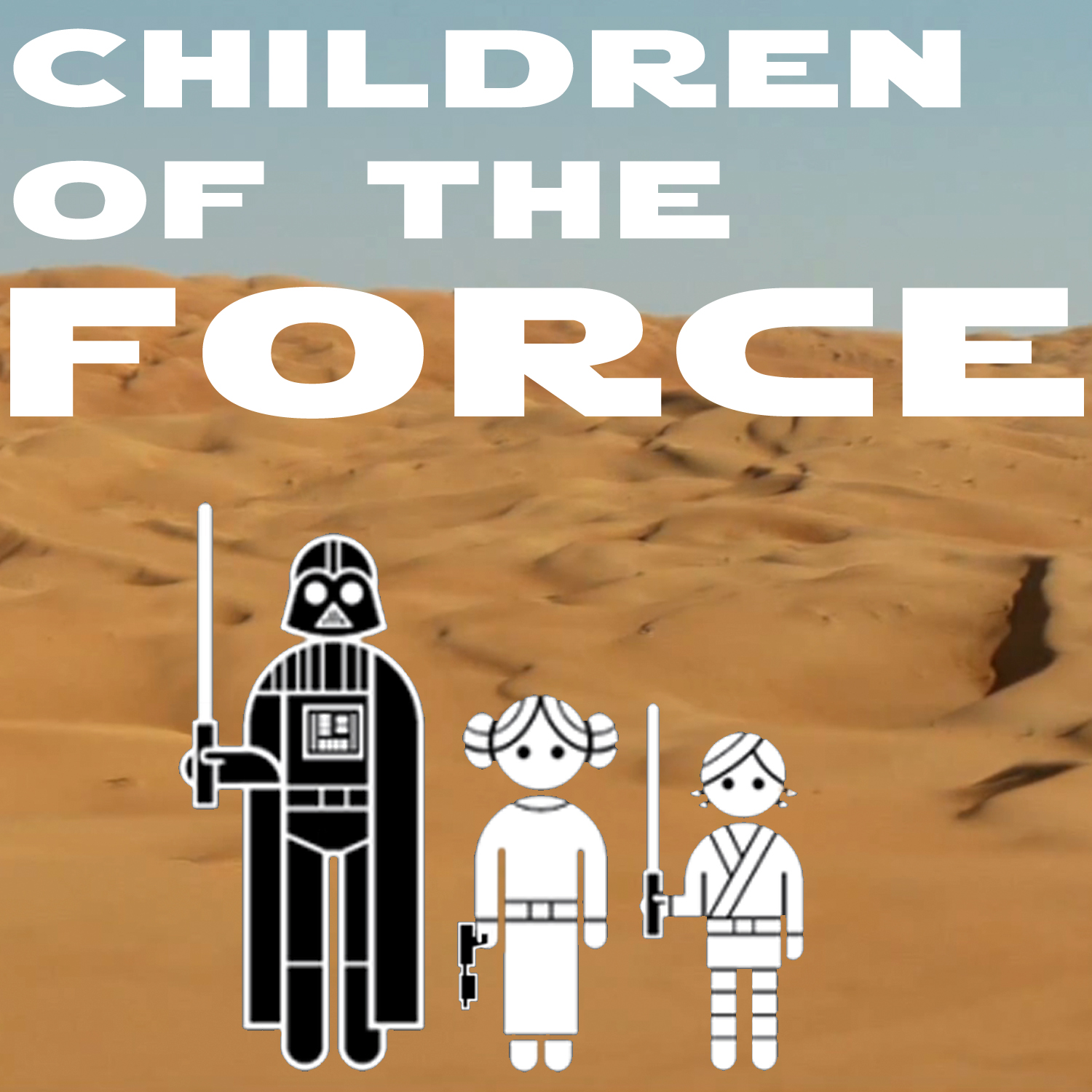 It's been a month! But we're finally back. This week, we're talking new additions to Episode IX, Bob Iger's statment on future Star Wars movies, the passing of Gary Kurtz, and a whole lot more. For images, videos and other stuff, check out the show guide on our website: https://childrenoftheforce.com/2018/09/26/3305/
STAR WARSY STUFF [3:40]
Liam and I finished Jason Fry's Servants of the Empire series and strongly recommend it. And now we're reading Chewbacca and the Forest of Fear, which is significantly sillier.
And as I write this, we just picked up Solo at Target. Looking forward to diving into the special features … and eventually watching the movie again!
NEWS [8:15]
Gary Kurtz, one of the fathers of the Force, has passed away.
Matt Smith and Dominic Monaghan have been added to the cast of Episode IX.
A new Resistance video: Meet the Aces. Looks cool!
https://youtu.be/dlucTaqVVcs
Check out Smuggler's Guide by Dan Brooks:
http://www.jedinews.co.uk/literature/articles/new-star-wars-smugglers-guide-coming-october-30/
We talk about what Bob Iger said about Solo and the future rate of Star Wars movies in a Hollywood Reporter interview (https://www.hollywoodreporter.com/news/bob-iger-disneys-streaming-service-james-gunn-star-wars-slowdown-1145493):
CANON NEWS [26:00]
What's the name of that Wookiee on Kessel?
On what planet did Lando lose the Falcon to Han?
What are those weapons Dryden Vos uses?
OUTRO [37:00]
Leave us a voicemail: https://www.speakpipe.com/ChildrenoftheForce
Twitter: @forcechildren
Facebook: Children of the Force
Email: forcechildren@gmail.com
Website: www.childrenoftheforce.com
Throw us some cash on Patreon at: https://www.patreon.com/childrenoftheforce
Thanks for listening, and may the Force be with you!