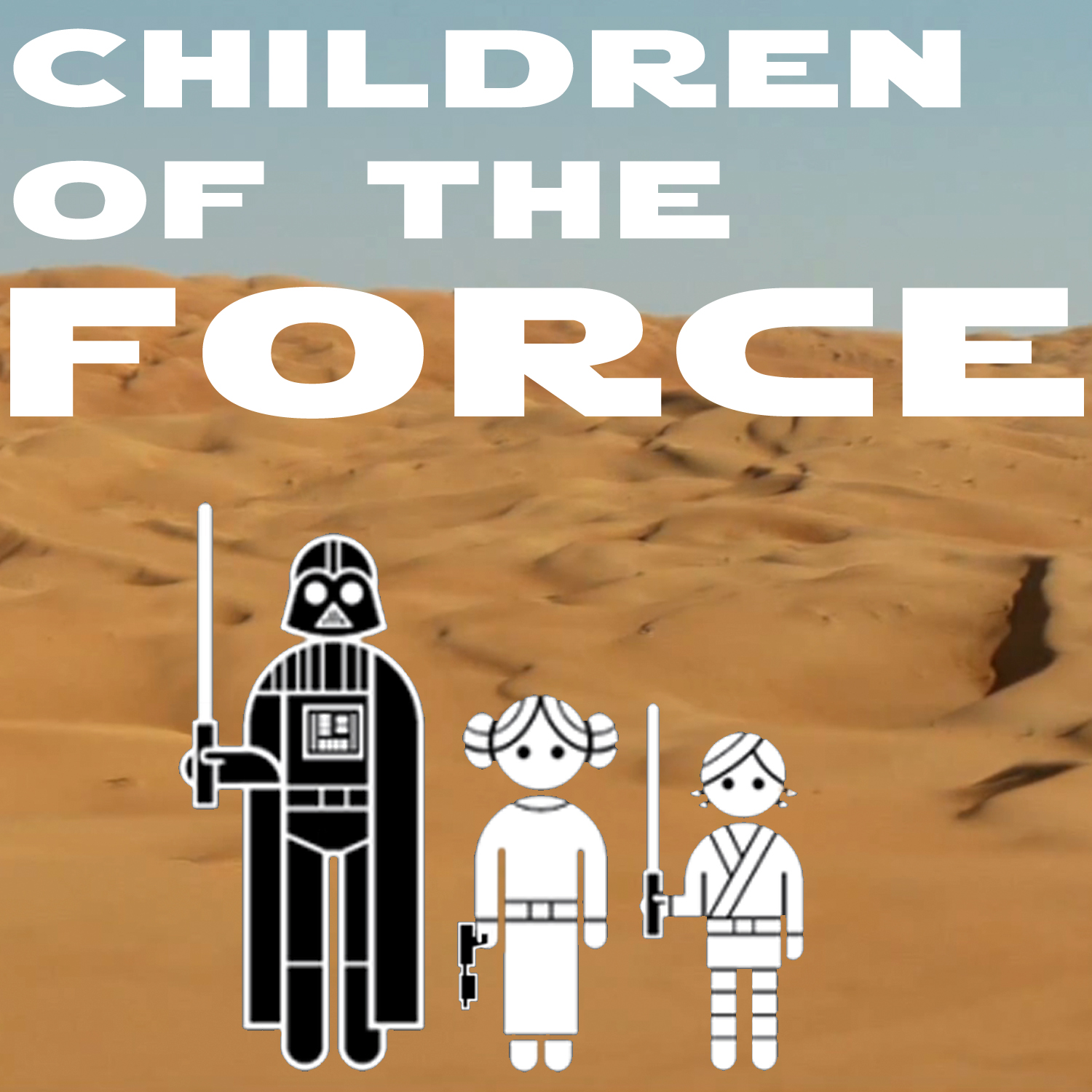 This week, we're recording from our beautiful backyard (as opposed to last week, when we were home from school on a snow day). And we're taking about Solo and droid rights. Siri may or may not join us. You'll have to listen to find out. 
As always, check out the show guide on our website for images, links and video: childrenoftheforce.com/2018/04/26/episode-103-droid-rights/
NEWS [2:00]
There's another new Solo commercial/trailer. Check it out:
https://www.youtube.com/watch?v=RGGyTO-VlUs
We talk about new stuff from it.
We also cover the new character posters: https://www.starwars.com/news/meet-the-crew-in-these-new-solo-a-star-wars-story-character-posters
And new entries in the starwars.com databank: https://www.starwars.com/films/solo
We also cover the great news that Victoria Mahoney is going to be the second unit director on Episode 9!
RON HOWARD SHARES STUFF ON TWITTER AND INSTAGRAM [23:35]
Solo is in the can!
Also, that's probably not Dr. Evazan that L3 is assaulting in that one trailer, after all. Chances are, he has something to do with droid fighting. Which L3 hates. Which brings us to our canon news…
CANON NEWS [26:30]
L3-37 is a proponent of droid rights. So we talk about rights quite a bit. So … let me know if you have any questions.
JOKE [40:45]
Who was Lando Calrissian's favorite smuggler after that whole carbonite ordeal on Cloud City? Chewbacca, Han's down.
STUMP THE LUMP! [41:55]
Who says, "He's quite clever you know … for a human being."
Who is that character saying that about?

OUTRO [44:50]
Leave us a voicemail: https://www.speakpipe.com/ChildrenoftheForce
Twitter: @forcechildren
Facebook: Children of the Force
Email: forcechildren@gmail.com
Website: www.childrenoftheforce.com
Throw us some cash on Patreon at: https://www.patreon.com/childrenoftheforce
Thanks for listening, and may the Force be with you!