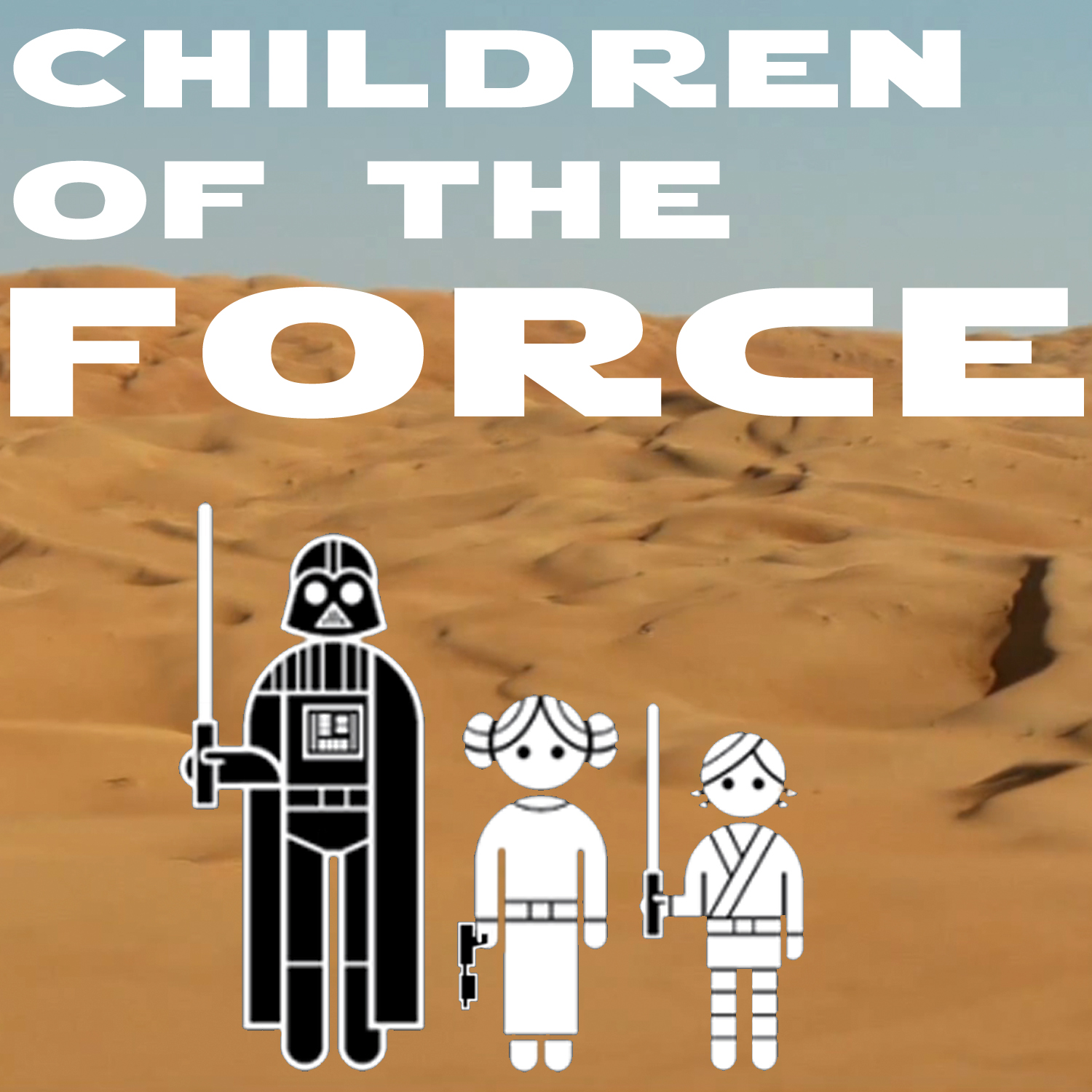 This week is a grab-bag. Including a 2-year-old fan, comics, a lost dog, Solo, Denny's, Ron Howard and ... more! As always, check out the website for links, images and all that good stuff: https://childrenoftheforce.com/2018/04/04/episode-101-lost-vulptex/
STAR WARSY STUFF [1:50]
We've been reading up on some new Star Wars comics, including the first trade paperback of the new Darth Vader run. It's pretty great.
A lost dog walks by outside and we go on a tangent.
We saw an awesome Solo display at the theater when we went to go see The Greatest Show.
We have the youngest guest we've ever had on the show. Introducing, two year old Emma!
NEWS [13:40]
Holdo was Force sensitive? 
We talk about the new Solo Denny's ad. 
RON HOWARD SHARES STUFF ON TWITTER AND INSTAGRAM [23:40]
CANON NEWS [27:15]
In what way was Leia able to use the Force?
Q&A COUNCIL [29:20]
If you could add one deleted scene to The Last Jedi, which would it be?
STUMP THE LUMP! [36:55]
What was the name of the Rebel base on Hoth?
What, according to Han, did Mynocks probably chew on?
OUTRO [40:40]
Leave us a voicemail: https://www.speakpipe.com/ChildrenoftheForce
Twitter: @forcechildren
Facebook: Children of the Force
Email: forcechildren@gmail.com
Website: www.childrenoftheforce.com
Throw us some cash on Patreon at: https://www.patreon.com/childrenoftheforce
Thanks for listening, and may the Force be with you!