Episodes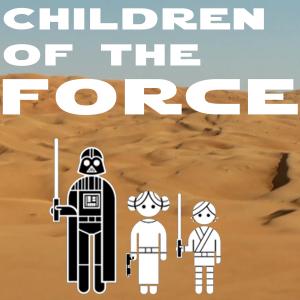 Tuesday Feb 28, 2023
Tuesday Feb 28, 2023
We're recapping our time at Galaxy's Edge in addition to reading an email and talking some news.


STAR WARSY STUFF [1:05]

Watching Bad Batch. And Harrison Ford on Shrinking.

LISTENER MAILBAG [4:55]

Ayden sent us an email and asked us how Disney was. Good thing we're recapping it this week!

NEWS [9:25]

This Jedi: Survivor villain is gonna be weeeeeeeird.

Young Jedi Adventures is going to be cuuuuuuute.

Crimson Climb by E.K. Johnston is going to be liiiiiiiiiiit.

GALAXY'S EDGE RECAP [22:45]

We're finally diving into our time at Galaxy's Edge, complete with audio clips from the experience.

Check out www.childrenoftheforce.com to see a whole bunch of photos.

OUTRO [1:01:35]

Leave us a voicemail: https://www.speakpipe.com/ChildrenoftheForce
Facebook: Children of the Force
Email: forcechildren@gmail.com
Throw us some cash on Patreon at: https://www.patreon.com/childrenoftheforce

Thanks for listening, and may the Force be with you!