Episodes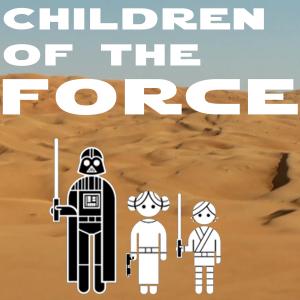 Saturday Jun 11, 2022
Saturday Jun 11, 2022
This week we celebrate the Celebration announcements and get some awesome listener mail. Just listen, OK? 

STAR WARSY STUFF [2:35]

Obi-Wan Kenobi continues to deliver. No spoilers in this pod episode though.

LIAM'S MUSIC CORNER [3:45]

Liam shares a video gamey song.

LISTENER MAILBAG [8:30]

Jacob's mom Ali has an email for us, and Jacob has a joke!

Ish is going to give his cousin's passwords to us, we're pretty sure. 

Nick shares his original composition, influenced by the Cantina Band music and the theme to Schindler's List. We play a recording of this composition played by the Royal Philharmonic Orchestra! How amazing is that?!

NEWS [22:20]

We talk Celebration news!

OUTRO [1:02:10]

Leave us a voicemail: https://www.speakpipe.com/ChildrenoftheForce
Facebook: Children of the Force
Email: forcechildren@gmail.com
Throw us some cash on Patreon at: https://www.patreon.com/childrenoftheforce

Thanks for listening, and may the Force be with you!