Episodes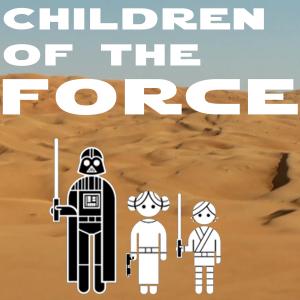 Saturday May 14, 2022
Saturday May 14, 2022
200!

STAR WARSY STUFF [2:25]

We've been playing the new LEGO Star Wars game. And the old LEGO Star Wars game.

Oh, and we went to Galaxy's Edge. Check out our website for a few photos. More to come.

LISTENER MAILBAG [6:15]

Awesome voicemails and emails from Nick from London(!), Nayan, Ish, George, and Margaret/Henry/Lorenzo.

Q&A COUNCIL [34:40]

Nayan asks us what our favorite episodes have been. It's a fun, fun discussion. And we play some clips from old episodes, which makes it more fun.

OUTRO [1:00:00]

Leave us a voicemail: https://www.speakpipe.com/ChildrenoftheForce
Facebook: Children of the Force
Email: forcechildren@gmail.com
Throw us some cash on Patreon at: https://www.patreon.com/childrenoftheforce

Thanks for listening, and may the Force be with you!