Episodes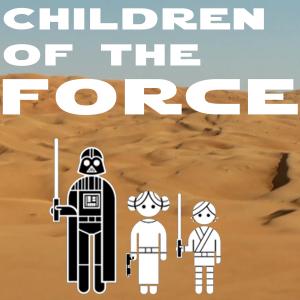 Thursday Mar 17, 2022
Thursday Mar 17, 2022
It's our last episode before our big trip to Batuu! Can't wait to report all about our time off-planet. It's going to be so wizard! 

Anyway, this week we have a great little episode of listener mail, Obi-Wan Kenobi trailer goodness, animation rumination, lump stumpers, and a more tangents than you can shake a gaffi stick at. 


It's episode 199 of Children of the Force!

LISTENER MAILBAG [4:00]

We have some emails from Brandt, Lily, and Margaret/Henry/Lorenzo!
NEWS [26:00]

An Obi-Wan Kenobi trailer!

Kevin Kiner teases a new awesome Star Wars animated series!

Q&A COUNCIL [38:15]

What do we want to see for a new animated series?

STUMP THE LUMP [42:20]

Brant gave us some answerable stumpers this time around. And for that we are thankful. There's even a clear winner this week.

OUTRO [47:15]

Leave us a voicemail: https://www.speakpipe.com/ChildrenoftheForce
Twitter: @forcechildren
Facebook: Children of the Force
Email: forcechildren@gmail.com
Throw us some cash on Patreon at: https://www.patreon.com/childrenoftheforce

Thanks for listening, and may the Force be with you!