Episodes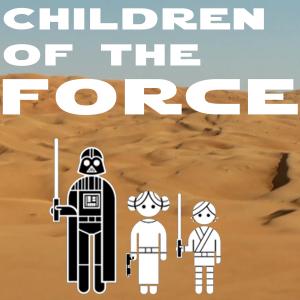 Monday Nov 29, 2021
Monday Nov 29, 2021
This week we're catching up on emails, getting stumped like lumps, and listening to not one, but TWO songs from Liam. The second is at the end of the show and it's ... a catchy song. 

LISTENER MAILBAG [9:00]

We hear from Mary, Ayden, Ish, Riley, Henry and Margaret, and Cohen! And half of them are about baseball somehow!

FAN FIC [37:50]

Chapter 3 of Riley's Mandalorian fan fic.

LIAM'S MUSIC CORNER [43:30]

It's a world premiere! Your ears are the third, fourth, fifth, etc. to ever hear this song (Liam's ears and my ears are the first and second set of ears).

STUMP THE LUMP [50:55]

Brandt, Mary, and Riley have some stumpers for us.

OUTRO [1:03:10]

Leave us a voicemail: https://www.speakpipe.com/ChildrenoftheForce
Twitter: @forcechildren
Facebook: Children of the Force
Email: forcechildren@gmail.com
Throw us some cash on Patreon at: https://www.patreon.com/childrenoftheforce

Thanks for listening, and may the Force be with you!