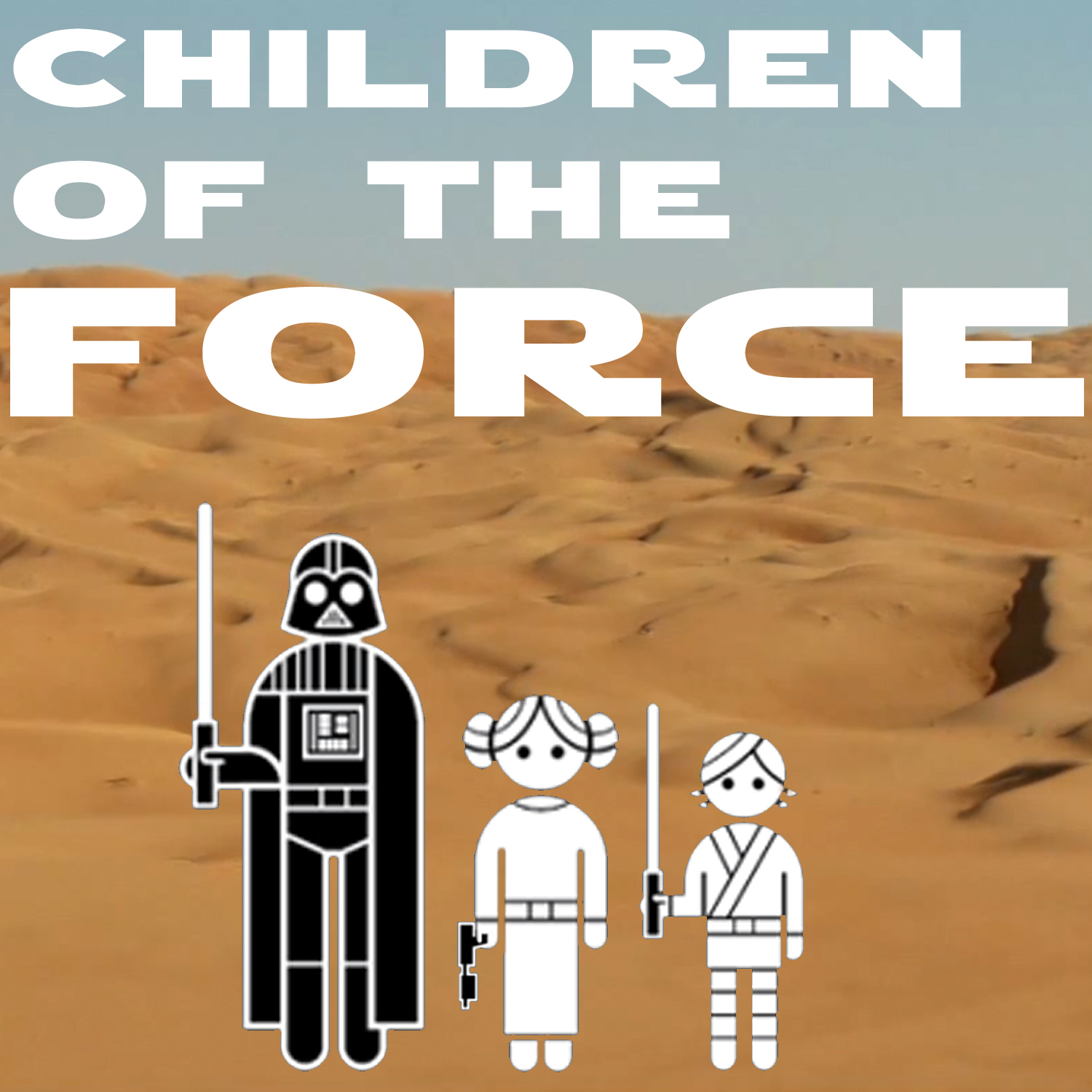 It's another episode of Children of the Force! We read some fan fic. Liam pretends to be an AT-AT. It's all good. 
LISTENER MAILBAG [5:45]
We hear from Iain, Andre and Ish!
FAN FIC [24:00]
We read some great Fan Fic from Brandt and Ish!
JOKE [39:25]
Ezra and Cooper have jokes for us.
Q&A COUNCIL [40:45]
Iain has a question: If you were Yoda during the Clone Wars, would you change any of the Jedi teachings?
STUMP THE LUMP [45:25]
Brandt, Iain and Ish have some trivia for us.
OUTRO [56:35]
Leave us a voicemail: https://www.speakpipe.com/ChildrenoftheForce
Twitter: @forcechildren
Facebook: Children of the Force
Email: forcechildren@gmail.com
Throw us some cash on Patreon at: https://www.patreon.com/childrenoftheforce

Thanks for listening, and may the Force be with you!