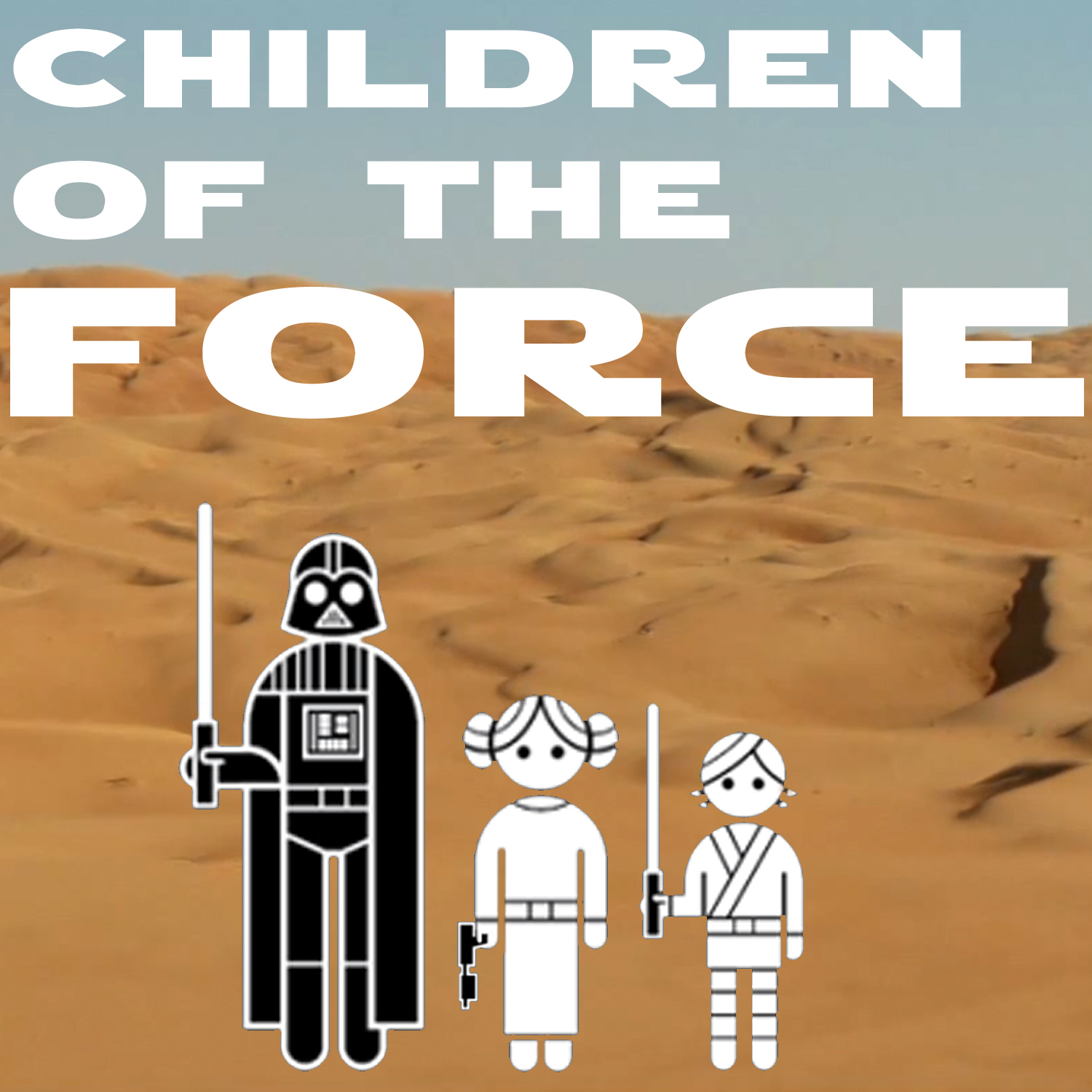 What a trilogy of episodes! Three in a row jam-packed with awesome listener emails. This one HAS to have a happy ending. 
STAR WARSY STUFF [6:10]
We're almost through our annual Star Wars watch-through. Anna watched Han die for the first time since seeing The Force Awakens in the theater.
LISTENER MAILBAG [9:30]
This week, we have some amazing emails from Ethan, Andrew, Clayton, Miles, Julian, Ish, Nayan, Cooper, and Brandt! Whew!
NEWS [48:15]
Lucasfilm Games is branching out!
Oscar Isaac is going to be a Marvel superhero!
JOKE [53:10]
Cooper has a joke: What is Han Solo's favorite food company? 
STUMP THE LUMP [54:15]
Brandt has a few quiz questions for us!
OUTRO [59:20]
Leave us a voicemail: https://www.speakpipe.com/ChildrenoftheForce
Twitter: @forcechildren
Facebook: Children of the Force
Email: forcechildren@gmail.com
Throw us some cash on Patreon at: https://www.patreon.com/childrenoftheforce

Thanks for listening, and may the Force be with you!