Episodes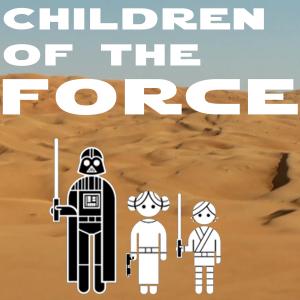 Wednesday Apr 29, 2020
Wednesday Apr 29, 2020
The name says it all, folks. Or does it? We start this week off with some great listener emails and voicemail from Iaian, Ayden, and Nayan! And then ... it just keeps going from there. 

STAR WARSY STUFF [15:35]

We finished watching Resistance season 2!

LIAM'S MUSIC CORNER [26:35]

NEWS [31:30]

Casting announcement for the Cassian Andor series on Disney+!

The Rise of Skywalker is going to be on Disney+ on May 4th!

Q&A COUNCIL [37:55]

Iain has a question for us: Do you think Rey will start a new Jedi Order? If yes, do you think she should teach the same rules as the old Jedi? 

STUMP THE LUMP! [44:45]

Nayan has a Stump the Lump question for us: Who was born first? Luke or Leia? 


OUTRO [48:35]

Leave us a voicemail: https://www.speakpipe.com/ChildrenoftheForce
Twitter: @forcechildren
Facebook: Children of the Force
Email: forcechildren@gmail.com
Throw us some cash on Patreon at: https://www.patreon.com/childrenoftheforce

Thanks for listening, and may the Force be with you!